Is Now Time to Buy a Home?
The Winds of change are blowing…
With interest rates for a 30-year fixed mortgage surpassing 5% and some home sellers reducing listing prices, that's the million dollar question.
Last week, the average interest rate for 30-year fixed-rate mortgages, the most common type of home loan, with conforming loan balances ($453,100 or less) increased to its highest level since 2010, to just over 5%, according to the Mortgage Bankers Association and illustrated in the chart below (created by WolfStreet with Investing.com data).
Additionally, bond levels suggest rates may climb faster to 6% next year. At 6%, many buyers would reach the "pain threshold", really straining affordability especially in areas where recent home sale prices are inflated like Chicago.
"Since most home buyers budget based on total monthly housing payment, higher interest rates, along with rising property taxes, directly influence the decision to buy," said Jeff Kropp, owner of The Home Buyer Agents. "There is a lot of uncertainty in the market now for buyers and sellers. Many buyers who saw rising interest rates and a lack of homes made the decision to wait a year to re-examine the market- that market could look worse now."
Overall sales and home ownership levels are down, and signs are that the situation is worsening with interest rates continuing to increase. Home affordability is super low especially for millenials entering the market looking for affordable homes near public transportation and walkable neighborhoods."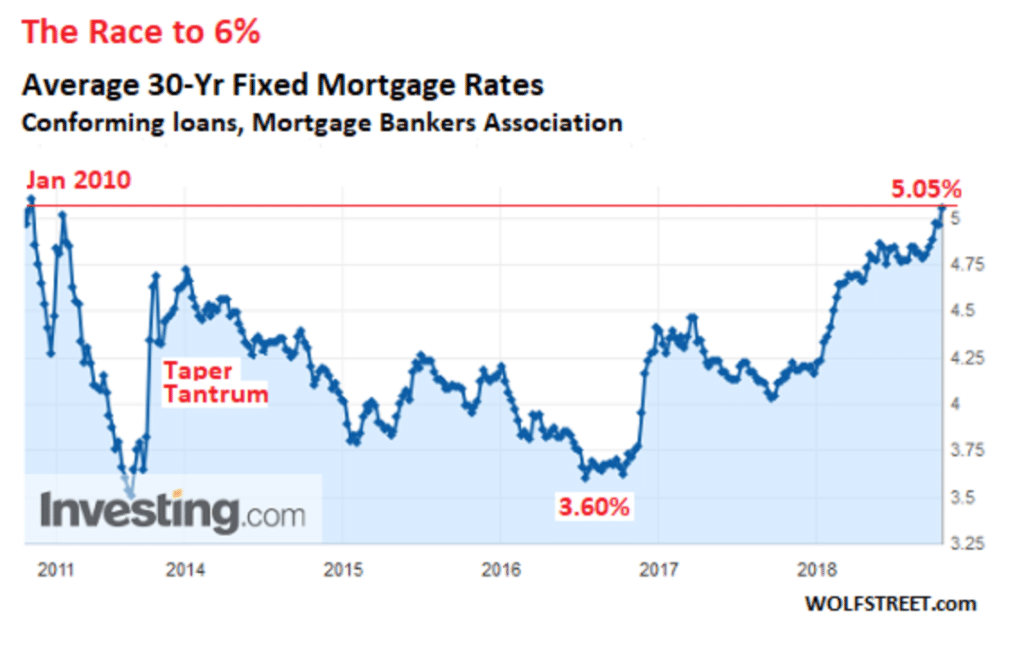 There is Some Good News
The good news for buyers is that new listings, market time and inventory is slowly starting to increase in certain areas, especially for condos. Some of this may be seasonal in the Fall but the fresh data suggests there may be a bigger change.
Also, home price reductions in 63 of 100 metro areas have increased, including Chicago, according to research conducted by Trulia.
The percent of listings with at least one price reduction rose to 17.3% nationwide in August 2018 (compared to 16.7% in August 2017, an increase of 0.6%). In fast-moving Las Vegas, the share of listings with a price cut rose by 8.1% from 12.6% to 20.8% – the largest increase among all metros analyzed.
The Chicago area saw an increase of 0.9% compared to last year (21.3% of listings saw a price cut compared to 20.4%). In-demand neighborhoods and suburbs with higher sale prices saw the most price cuts.
So overall, things are looking better for buyers in terms having more homes to see, the issue will continue to be whether those homes remain affordable when interest rates surge, or whether the impact of rising rates will completely destroy the housing market, which is obviously bad for buyers and sellers.
Get our FREE in depth market report to learn more