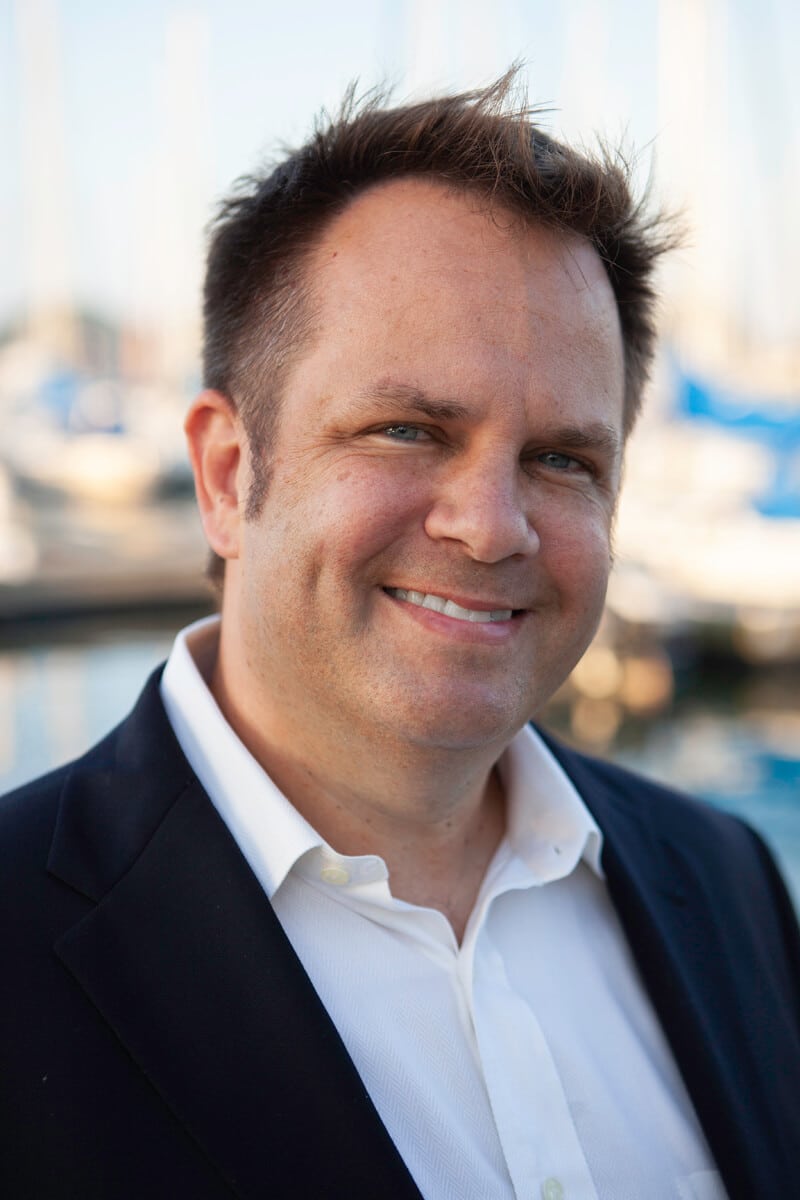 About Jeff Kropp
A native of Naperville, Illinois, Jeff earned his bachelor's degree from the University of Illinois Champaign-Urbana. After that, he obtained a law degree from DePaul College of Law, finishing in the top 15% of his class. In 2001, Jeff left his law firm DLA Piper to pursue his passion for real estate by opening his own small independent realty brokerage – The Home Buyer Agents. Jeff has worked and lived on the Northside of Chicago since 1993.
Jeff's Credentials:
IL Law License
IL Managing Broker License
IL Mortgage Loan Officer License
Jeff's Unique Skills
His experience as a top-notch lawyer helped him develop unique and vital skills that help his clients save time and money:
Attention to detail
Loyalty
Confidentiality (airtight- similar to the attorney-client privilege you hear about)
Empathy

 

Advanced negotiation skills and strategies
Organization
Managing expectations
Patience to slowly walk his clients through ups and downs of stressful and important experience
Strict adherence to the highest code of ethics only attorneys follow
Your friend, ally and advocate in all things related to real estate
Jeff's Extensive Experience
For over 22 years, Jeff has helped almost 500 clients navigate the wild west of Chicago's city and suburban realty market.  His name is well-known and respected, and he has earned many awards including Angies' List SuperService Awards and Top 10% Sales Award for Chicago Association of Realtors.  Jeff knows the area well, having worked with most of the top realty brokerages and done sales in nearly every condo building on the Northside.  In all, Jeff has $150 million in sales and home loans under his belt.
The types of properties Jeff has dealt with include:
Single Family Homes
Condominiums
Land
Commercial Property
Apartment Buildings
What To Expect When You Hire Jeff
Jeff provides his clients with very personal attention and service not found from a larger brokerage:
Initial consultation to learn more about your goals, set expectations, review the process from A to Z, cover the timelines, and review the current market of the area you are interested in.

 

Arranging tours based on your schedule, driving you to the tours if needed, and adding his valued and objective opinion on each home we see, including all flaws along with the great things.

 

When we find a winner, helping you put together a reasonable offer based on the market conditions and your time frame.
Assisting you to obtain financing, if needed, with a pledge to provide the best rates and costs after shopping your loan to many lenders
Making my time-tested team of inspectors, real estate lawyers, and contractors available to you
Navigate the whole process to the finish line- Your Closing.
Jeff's Commitment To You
I pledge to put myself in your shoes, with your goals, budget and dreams, and apply my unique skill and expertise to make it all happen.  I will adhere to the highest level of ethics in my representation:  absolute confidentiality, honesty and integrity.  
I couldn't be happier with my experience buying my first home. Jeff's guidance through the entire process was exceptional. He was great at pointing out the good and bad while looking at homes, and helped steer us away from making mistakes when my partner and I were wearing rose tinted glasses. Everyone he referred us to work with were great and his experience was invaluable when making offers and negotiating. We are so happy with our new home and Jeff was a huge part of getting us in it. Jeff is great at what he does.
Jeff is great! As a buyer during a sellers market and a pandemic, he made the experience of buying our first home as pleasant as possible. Jeff was calming and reassuring throughout this stressful time. He's really good at pointing out issues while viewing properties. We love our new home! We highly recommend Jeff!
Jeff helped me buy my first house. I had no idea what to do, so he was a godsend as he was very thorough and reassuring through the whole process. He very carefully listened to my concerns and was extremely accommodating to my very particular demands on how I wanted to go about looking for a home.
He negotiated hard for us, getting us a house well below listing price in a historically strong seller's market where there were no houses even available to buy!
From start to finish, he was really great, and I felt like I had a very experienced and knowledgeable expert on my side. He was my go to guy whenever problems arose, and with him managing everything from home shopping to closing, it saved me a ton of stress. I highly recommend him.
When our landlord sold the property we had been living in for over 5 years, Jeff Kropp came in and saved the day. As a first time home buyer, I had no idea what I was doing. Jeff explained each step along the way and the whole process was a lot easier than I thought it would be. First he helped us define what we needed, and what our budget was. Then he helped us choose some properties to see. We ended up picking the very first one we visited even though we saw several more.
Once we had our property picked out, he helped with the offer and negotiation. We got an extra fridge, and a kitchen island, and closing cost credit to make things easier. He also helped us pick the right home inspector, and attorney and helped with our mortgage. For first time home buyers who don't know what to do, Jeff's your guy! I highly recommend the Home Buyer Agents.
Jeff was a great agent! He provided valuable insight in terms of prices to bid, and helped narrow down our search in a useful way. Negotiations went better than we expected due to his advice.
He helped explain everything as we went along, and made sure we understood what the next steps were so there weren't any surprises. He even helped us get in to look at a few locations we were interested in that had difficult buyers which I'm sure were not easy to set up. He wasn't afraid to get his hands dirty and do some work on our behalf.
Jeff has helped over 300 Clients purchase a home in the Chicago area.