Is Huge Drop in Home Sales Normal Winter Slowdown or Actually Crash?
Number of Home Sales Lower Than Pre-Covid Average
In Chicago, 1,076 homes (condos and single family) sold last month, down 41.2% from January 2022. In the nine-county metropolitan area, 4,420 homes sold, a drop of 38.8%.
City and metro sales last month were quite weak compared to January sales in the five years prior to the explosive housing boom ignited in 2020 by COVID and fueled for another two years by low interest rates.
Compared to average January figures in 2016 through 2020, last month's city sales were down 26%. The metro-area drop was 25%.
City and metro-area January sales were the lowest since 2011, a year when the housing market was starting to climb out of the mid-2000s crash.
Nationwide, home sales in January were down about 37% from the year earlier, according to a separate report out today from the National Association of Realtors.
Median Sales Prices in Chicago? Depends on Property Type
The median price of homes sold in the Chicago metro area in January was $287,000, up only 0.7% from a year earlier. January was the second month when prices were flat, but it's important to note that the figure comes on top of 5.6% price growth in January 2022 and 16.3% gains the January before that. Prices staying steady after all that growth is a sign of resilience. Nationwide, the median price of homes sold in January was up 1.3% from a year earlier.
In Chicago, the property type matters a great deal. The median price of single family homes fell 10% from last January as inventory increased 15% and market times increased 22%. For condos, supply remains low and so sales prices remain flat.
Take a look at the charts below and you'll see that the market for condos and single family homes are very different:
Stats on Single Family Homes in Chicagoland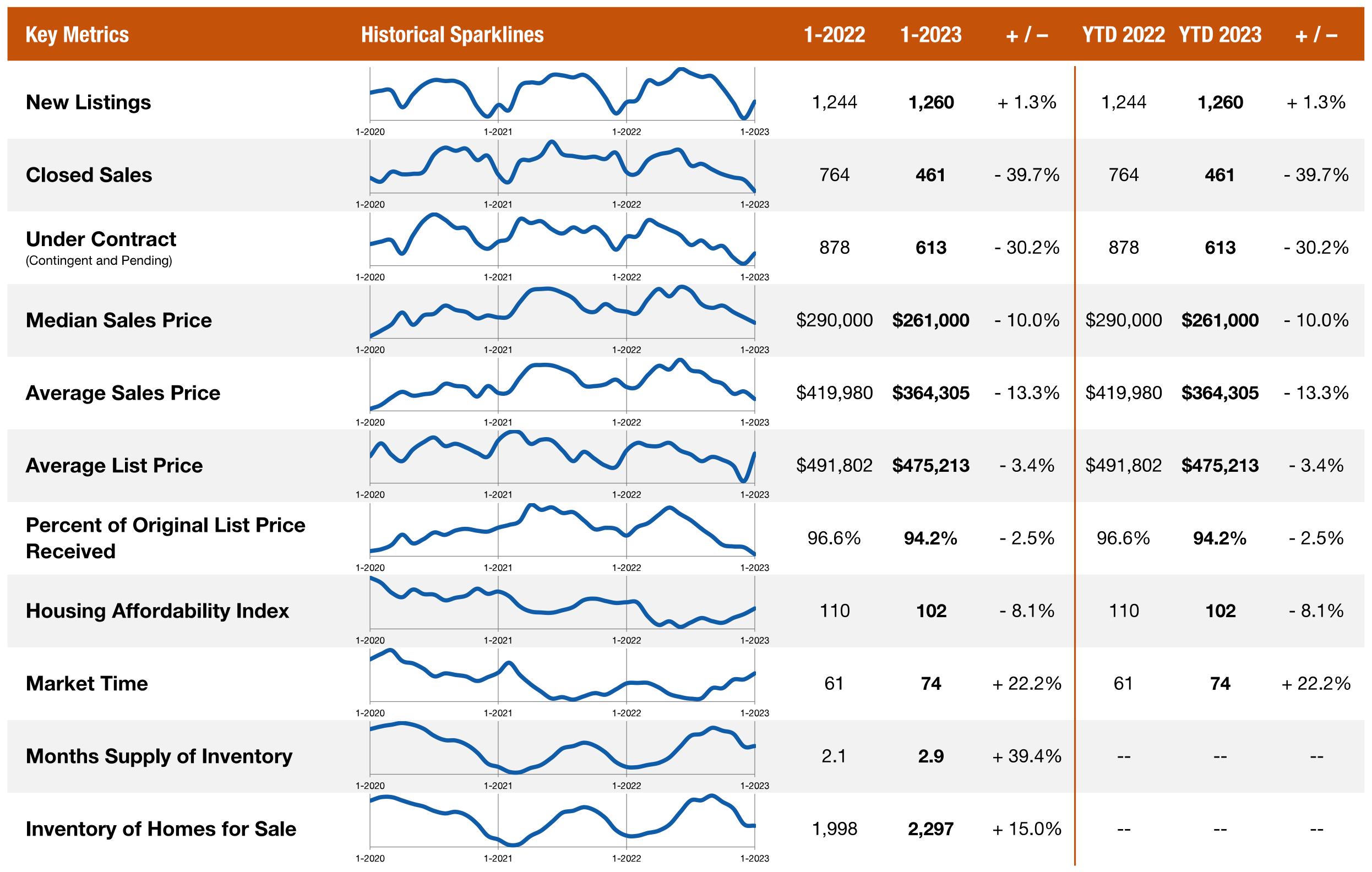 Stats on Condos in Chicagoland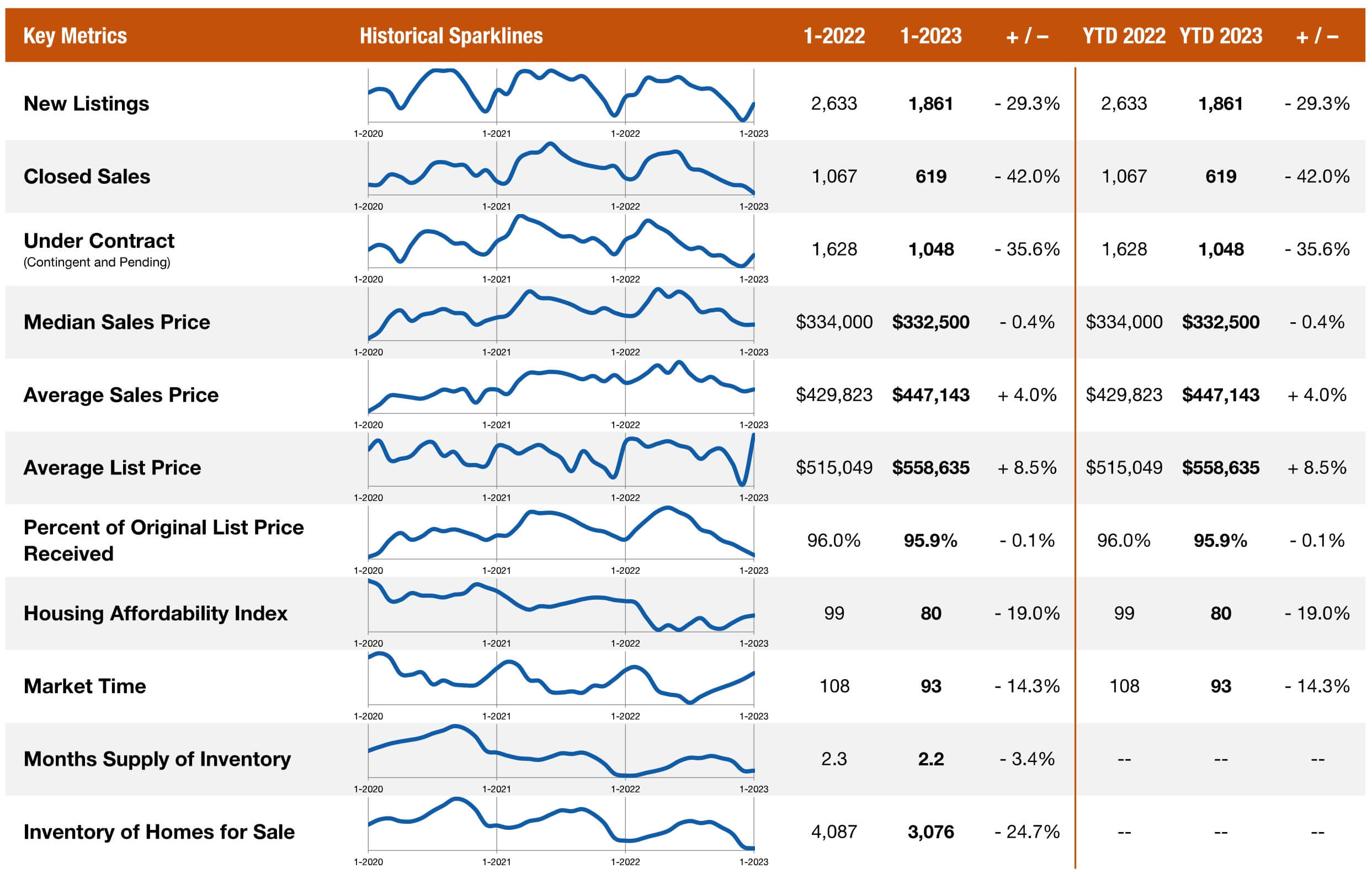 To get the latest in depth market reports, for Chicago's neighborhood and suburbs just fill out your information below: