Buying Chicago Northside Condos Not For Feint of Heart: Be Prepared For Wild Ride
Life as a Chicago agent has been a wild ride in the last few years,  as supplied tightened and not enough homes were on the market to go around.  Nothing in my 23 years of real estate would have prepared me for what has happened this year.  We truly are in the Wild Wild West when it comes to Chicago real estate.
Listings in the normally super busy Spring market have fallen off a cliff,  as homeowners with a 3% 30-year mortgage stand pat.
For example, lets examine Lincoln Park which is often the bell weather for the Northside market since it has most buys/sells historically.  There were only 177 new condo listings in May compared to 255 last May 2022- a 30% drop!   The still strong demand for buying and the low number of listings has led to 42% drop in inventory from this May from last May 2022.

The 30-year fixed rate hovering around 7% has not slowed the strong demand for updated condos in this Lincoln Park neighborhood with its brand name, night life,  and proximity to downtown and the lake.  Millenials are turning 35, getting married and having kids and they cannot be deterred.
What does this mean if you are buying a home (Lincoln Park or any northside area)?   If the unit is nicely updated and affordable (meaning under $800,000),  expect your request for a private showing to be denied.  Instead, you will be herded with the rest of the buyers into a 2-hour open house, cattle-call style, where you line up and bump into the other hordes of buyers.  After having a few minutes to decide on the most important decision of your financial life, be prepared to rush ahead with your offer way above list price.  Your offer will then be thrown into the pile with ten others, and if you are putting down 20% of less, forget about it.   It is normal to have your offers rejected several times, no matter how much you offer.  Eventually you will be on the winning side, only to be rushed by the listing agent (through constant phone calls) to complete your inspection and loan application (other buyers are still waiting in the wing, after all).
Congratulations you are finally at the finish line!  I've never seen anything like this, and every agent for listings and buyers hope it ends soon.  Well maybe a few agents like it.😂
Take a look below at Lincoln Park condo sales over the last 30 days.  I only examined sales with market times less than 7 days, so you can assume these were very nicely updated and brought multiple bids.
Looked the closed sales section,  you can see final sale prices average higher than list prices.  In one case, a buyer paid $60,000 over list!   Not sure how they got an appraisal for that one, but perhaps it was a cash sale or huge down payment.   Are we headed for a crash?   Time will tell…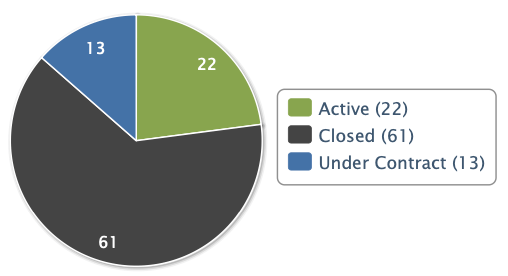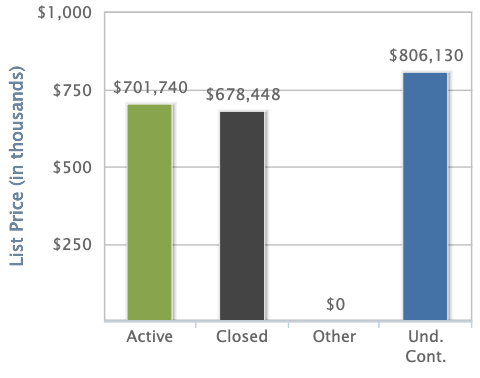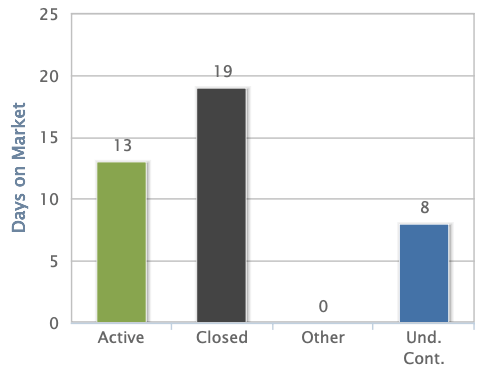 List Price Compared to Sale Price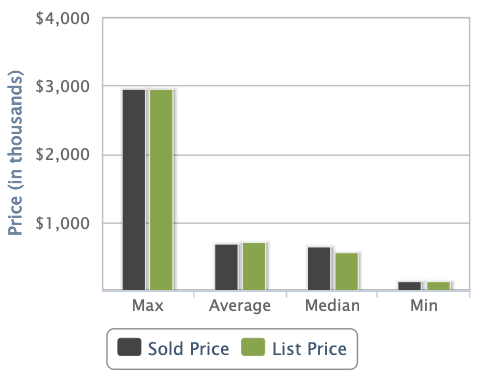 To get the latest in depth market reports, for all Chicago's neighborhoods and suburbs just fill out your information below: