Bucktown is a thriving neighborhood with a vibrant arts and culture scene. Technically a part of the larger Logan Square area, Bucktown is a sub-neighborhood at the eastern end of Logan Square. Western Avenue, the Kennedy Espressway and North Avenue are often considered to define the boundaries of this triangle-shaped neighborhood. Bucktown and its southern neighbor Wicker Park are often grouped together and referred to as the Bucktown/Wicker Park area.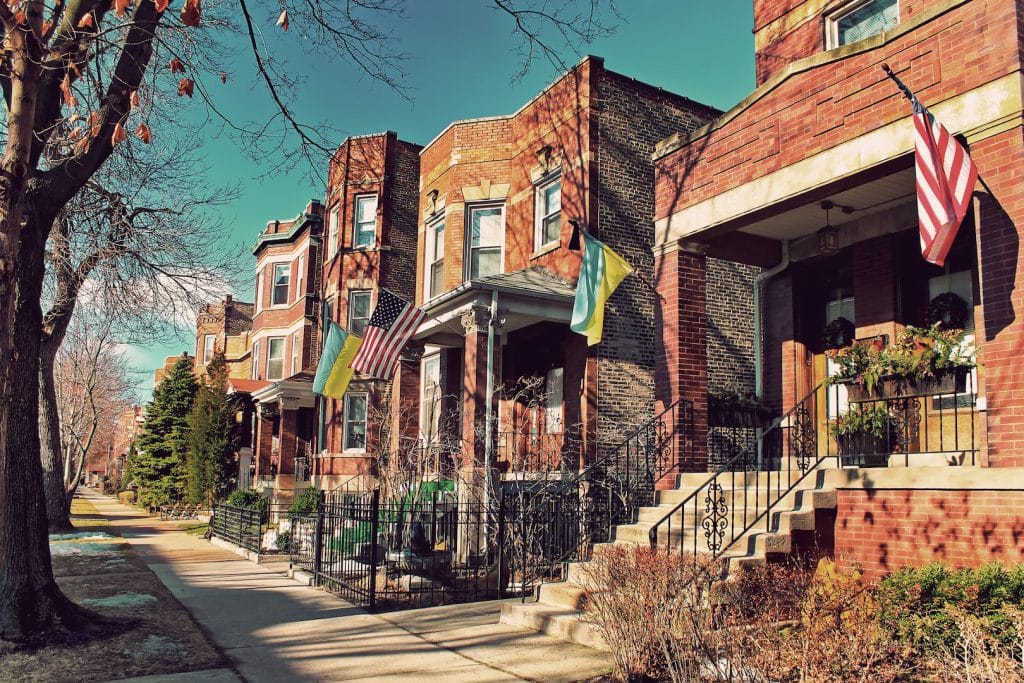 Bucktown's History
Like many Chicago areas, Bucktown was once known for a large community of Polish immigrants. Over time, artists and young professionals were drawn to the neighborhood for its affordability and accessibility to the Loop. Former industrial buildings were converted into artists lofts and condos to suit the needs of newer residents and the area became home to bars, shops, cafes, boutiques and music venues.
Attractions
Bucktown residents have access to some of the best of Chicago's culture and nightlife right at their doorstep. Filled with art galleries, unique shops, and eateries ranging from corner taquerias to Michelin rated restaurants this neighborhood has much to offer.
Transportation Options
When Bucktown locals want reach downtown, both the El and the expressway are options. A quick ride on the Blue Line or Kennedy takes residents right into the Loop. The neighborhood is also served by the Metra Union Pacific North and Northwest trains.
Bucktown Real Estate
The wide variety of real estate available reflects the diverse lifestyles and needs of residents. Dulpex condos are common as are three-unit building called "three-flats.". Many older multi-unit buildings have been updated and converted to condos or large single family homes. The area has long been home to cottages and brownstones. Some of these have been meticulously restored. Others have been completely renovated and modernized, or are ready for custom renovation by their next owner. New construction sits side by side with older arts and craft style homes and greystones. Prices are as varied as the housing stock and have been rising steadily in recent years making Bucktown real estate a smart investment.